I recieved an email update from office supply chain Staples with a notice that their relationship with Air Miles will be ending July 1, 2022.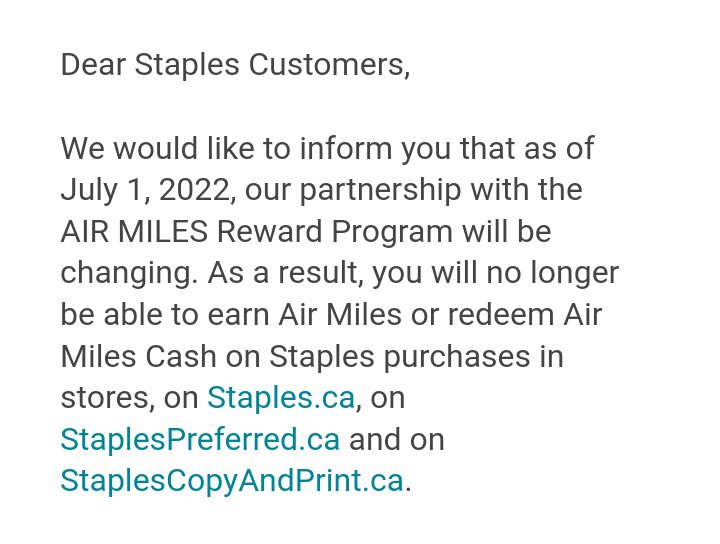 Empire Company Ltd recently announced that their supermarkets would also be leaving the Air Miles rewards program.
Could this just be the start of Air Miles' decline? It's something to think about, especially if you have accumulated a significant balance.
---
---
Do you have additional tips or questions about anything in this post? Please leave a comment below.